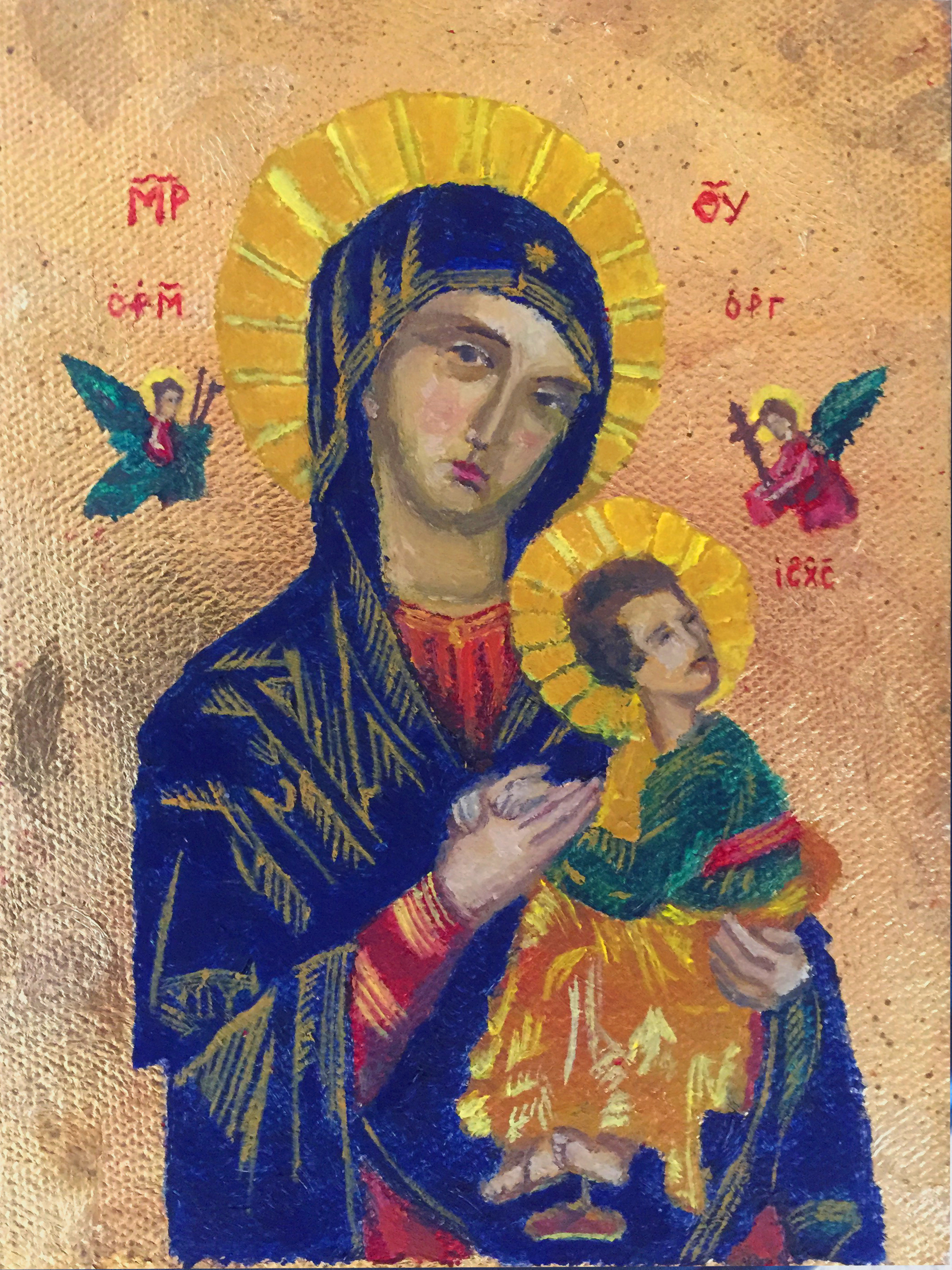 Virgin and Child

2016
Oil and Gold Leaf on Canvas
5″ x 8″
SOLD
March 5, 2016
With several blockbuster superhero films out every year, there can be little doubt that supers are hotter than ever. Batman, Iron Man, X-Men—there's even something called Ant-Man. But, amid all the hoopla, one is compelled to wonder whether we have lost sight of what a superhero really is.
There was a time was when a superhero was the embodiment of goodness—bright, confident, and in service of truth, justice, and the American way.
Not so any more.
Of the eight major superhero pictures due in 2016, all are dark and brooding, some are violent enough to garner an 'R' rating, and the biggest of them feature superheroes battling, not a villain with some dark past, but other superheroes. These days, it's the superhero who has a dark past, truth and justice are relative, and the best any of the heroes can hope for is a utilitarian solution to an unsolvable problem.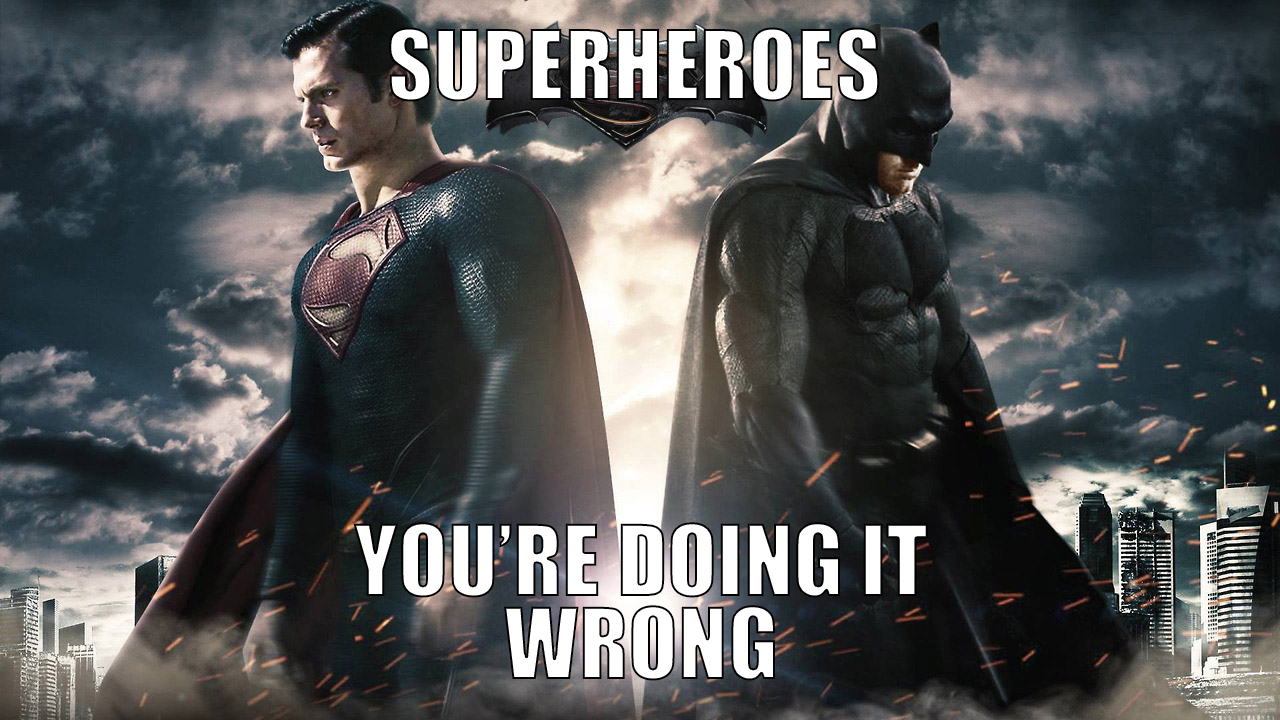 This is a far cry from the original superheroes. In 1978, Christopher Reeves starred as the genuine and honorable Superman in the first ever superhero blockbuster movie. It was a faithful telling of a hero, who had been a beacon of hope and goodness for generations in America.
Since, the superhero genre has exploded in popularity now touting thirteen of the twenty highest grossing films of all time. But, as its popularity has grown, the movies have grown darker and the heroes have grown more anti-heroic. Tim Burton and Michael Keaton's Batman (1989) presented a darker twist on the superhero, albeit in a colorful and campy way. Then came X-Men in 2000 and Spider-Man in 2002, by all counts darker and dealing with more serious issues. By 2005, with Christopher Nolan's Batman Begins, we could see that the cheer of Superman was no longer relevant. Continue reading →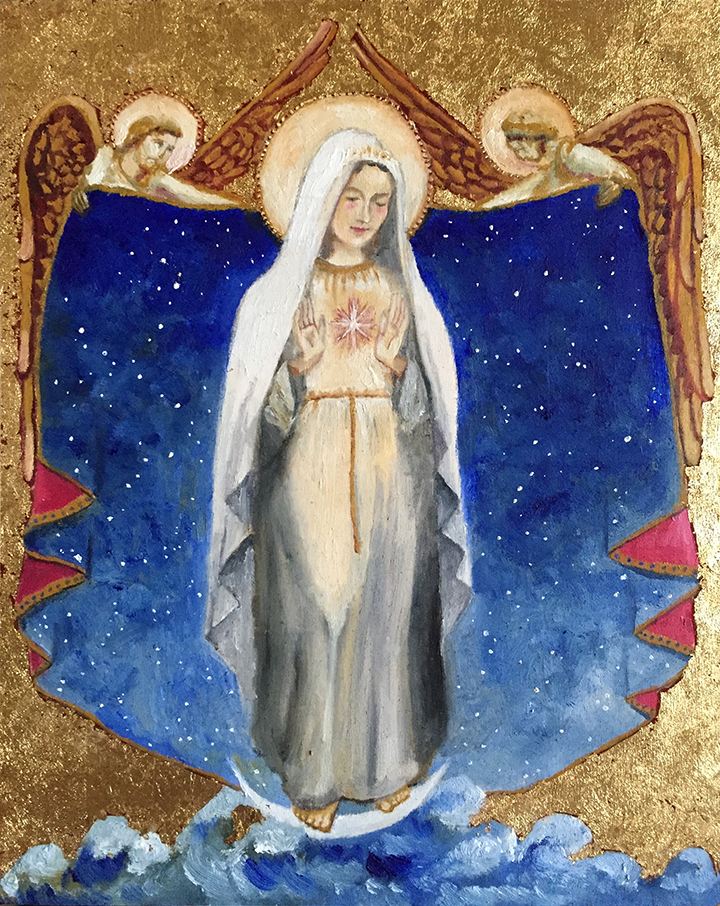 Stella Maris

2015
Oil and Gold Leaf on Wood
8″ x 10″
SOLD
---
Recently, the people at Emotional Intelligence 2.0 posted about the 9 Things Successful People Won't Do. As could be expected, one of the items was that they won't "prioritize perfection". "Human beings," they say, "by our very nature, are fallible. When perfection is your goal, you're always left with a nagging sense of failure." And, with a single short paragraph, they write off perfection as something that no successful person would even consider.
It struck me as odd primarily because I can think of a dozen perfectionists off the top of my head–and they are all successful. Think about celebrity perfectionists–Steve Jobs, John Lasseter, Serena Williams. These kinds of people are extremely talented and extremely successful. And, if you ask them, their success is largely dependent upon their drive for perfection. Why would the EI people suggest that successful people aren't perfectionists when it's clear that at least some exude the trait?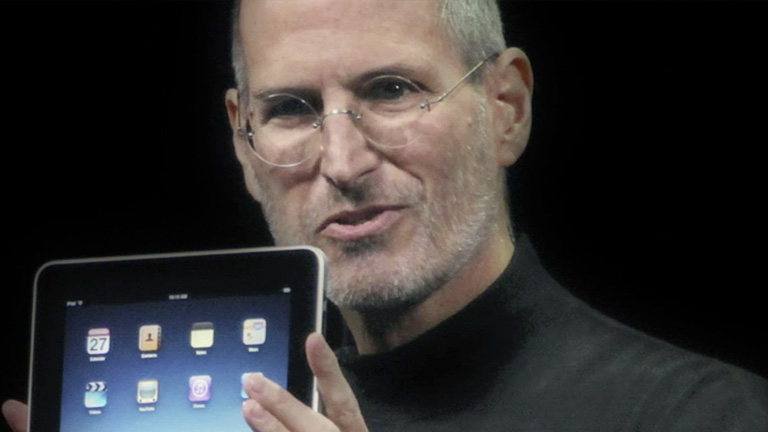 August 2, 2014
Photoshop is killing our self-esteem.
At least, that is the consensus  on a growing trend throughout our media and culture: Advertising and editorials have combined to present an image of men and women—especially women—that is unrealistic, unattainable, and downright unhealthy.
The culprit? Photoshop and to some extent its users have singlehandedly distorted reality and made it impossible for girls and boys to be appealing. The photo editing software allows users—art directors and photographers alike—to remove wrinkles, cut fat, and emphasize tans, making women and men look flawless everywhere we turn. Take for instance, the image of a 55-year old Madonna. While the original shows her age, lines, and presents her as a little Smeagol, the final product is bright, vivid, and perhaps even youthful. In the original, she's like a Gollum; in the final, she's "Like a Virgin".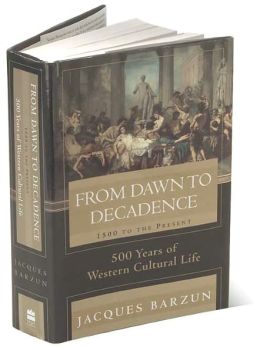 August 2008
After having read Jacques Barzun's suma thirteen times, I have concluded that this book is not really 912 pages long as it appears in the product details, but rather 11,856 pages. Every time I read this masterpiece, I find new ideas and fresh material on every page. Seemingly, the book is an endless fount of intellect, culture, etiquette, morals, art, science, politics, and genius that serves as the capstone of the last era and the cornerstone for the next. Continue reading →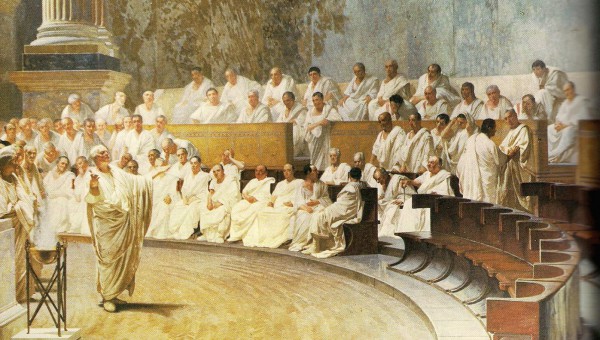 September 2004
It is assumed in our culture that latest is best. The notion probably got its start thanks to the prominence of science and technology, two fields in which progress is a fact. But the belief has taken over the American mindset to the extent that all products of our culture adhere to that standard. Continue reading →